tomorrow, my friend marcus brown is starting his latest (very intense) project: an 800km walk from munich to hamburg. technically he's doing it to meet a very important man, from whom he'd like a job. but i know that the real outcomes will be a whole stack of other interesting things.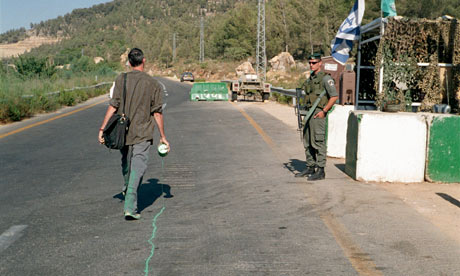 in the spirit of marina abramovic and francis alÿs, the work/walk will also end up being about longevity, pain, distance, the condensing of space, interaction, isolation, travel and labour.
well, that's what i think anyway.
it's a fucking long way. and the journey will be incredibly painful for marcus – i wish him all the best.
image credit: marcus brown from flickr
francis alÿs, the green line – the guardian
thanks for subscribing to she sees red by lauren brown. xx